Over the last 15 years, GUIÓN PARTNERS has established itself as one of the leading diversified talent representation companies. We selectively represent top artists, creators, and leaders in every category and service content creators within their development departments.
Our company's representation stretches from big names to new talents in the industry. We have managed to make stars throughout their operations and incubated talents to help them grow to extreme heights.
With over two decades of experience in the music industry, Lindsay Guion combines his music and technological knowledge to launch GUIÓN PARTNERS. Having completed his academics at both Georgetown and Harvard, he believes fiercely in the power of technological innovation with entertainment. Lindsay Guion is not just a successful business owner; he is also a member of Ivy.com, The Recording Academy, and a volunteer at the Obama Foundation.
Lindsay Guion initially founded GUIÓN PARTNERS in 2005 as a management firm for only musicians but later diversified into other fields when he noticed a lack of rounded representation in the music and entertainment industry. As a global 360 representation firm, GUIÓN PARTNERS now has various departments that help provide their clients and partners with insights and access into every angle of entertainment, sports, and real estate. In addition to working with famous artists and producers like Rich Harrison, Mya, D'Angelo, and Ginuwine, Lindsay Guion is also involved in producing a couple of well-known movies and soundtracks.
GUIÓN PARTNERS has earned a reputation for being an excellent management consulting firm with prominent clients from the entertainment and sports industry. In the past decade, Lindsay Guion has grown his team to 65+ talented and experienced marketing and management professionals.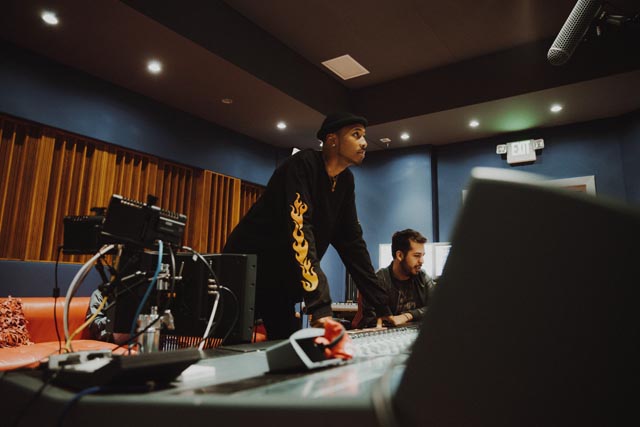 Through our efforts over the years, we have worked with all sorts of artists and individuals. Some of the superstars we have represented include D'Angelo, Ginuwine, Mya and super producer Rich Harrison whose discography includes "Get Right" by Jennifer Lopez, "1 Thing" by Amerie, "Crazy in Love" by Beyoncé & Jay-Z, to name a few. Our partnerships with these musicians aided in our laying the groundwork for success in other industries such as film and sports.
One of our latest projects included managing and overseeing the production and release of Therapy, a film in which a black man attends therapy to discuss his relationships while deeper truths begin to unfold at the same time. It was a great project that produced compelling results and success in additional industries that we aim to represent.
Give Us a Call: +1-646-340-5000
Tell us about yourself and what your goals are. GUIÓN PARTNERS will help you get there.