Taking the Guesswork Out of the Equation
Having the right team on your side can make a massive difference in the success and overall ease of your real estate sales or rental venture. The professional understanding of price negotiation, legal expectations, and other vital facets of the process contributes to making a much smoother overall experience and takes a lot of pressure off since you know the work will be done completely right!
Find The Perfect Property
Finding the perfect renter or new owner for your home or property can be tricky. With so many different options on the market, you have to really reach out and connect with those potentially interested in order to bring interest back to your own space.
Why Work With Us
Why do all of this work by yourself when the experienced professionals at GUIÓN PARTNERS, in relation to Christie's International Real Estate and Long & Foster, are standing by to assist you in working towards finding the perfect match for your space?
Let's take a look at the difference real estate services can make and see if they are a good fit for your needs.  From first looks to closing, professional real estate teams can make things incredibly simple and easy for homebuyers, sellers, and renters, alike.
Testimonials
I have used The DC Team for 2 purchases and sales. Always professional and courteous, with no detail left out of the equation. Best of all is the follow up on any question one might have – regardless of the time of day, and inconvenience. I wholeheartedly endorse using The DC Team.
- David Basch
Debbie, Outstanding year! Congratulations on all you did! What an awesome year, but be sure you are taking care of yourself because YOU matter!
- Susann
Deborah, Jennifer, and I are still in awe of your incredible professionalism, your knowledge of the market, your marketing savvy, creativity, exceptional taste, and willingness to do what it takes to make your client successful… We would both recommend you highly to anyone and thank you for everything.
- Bob and Jennifer Oidtman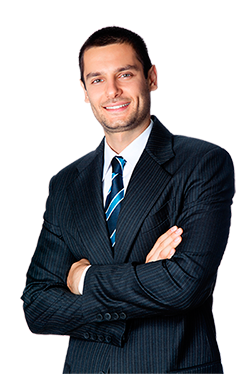 GUIÓN PARTNERS is a leading and revolutionary 360 degree, global representation company that works to assist their talented clients to excel in all aspects of their entertainment career. Specializing in luxury homes being placed for rent or sale by clients and non-clients alike, GUIÓN PARTNERS works with acclaimed real estate entities Christie's International Real Estate and Long & Foster to create a comprehensive representation for all of your real estate needs and wants.
The professional staff, headed by CEO, Founder, and Chairman LINDSAY GUIÓN, is ready to assist you in finding the perfect renter or buyer for your space. They will have your back through every step of the process and work to ensure the entire time is as stress-free and comfortable as possible. In representing such highly talented individuals, GUIÓN PARTNERS has experience dealing with any and all situations that tap their representation abilities. You can rest assured they will get the job done right!
Call us today at (301) 215-6855
You can rest assured they will get the job done right!