Healthy Ways To De-Stress Through Skincare
The relationship between the skin and stress is real. It's no secret that the skin stumbles when under stress. Stress can adversely affect the look and feel of your skin — from wrinkles to breakouts to dark circles. The good news is that some skincare routines can help you de-stress. So, if you're unsure where to begin, here are tips to de-stress through skincare.
Try a Facial Massage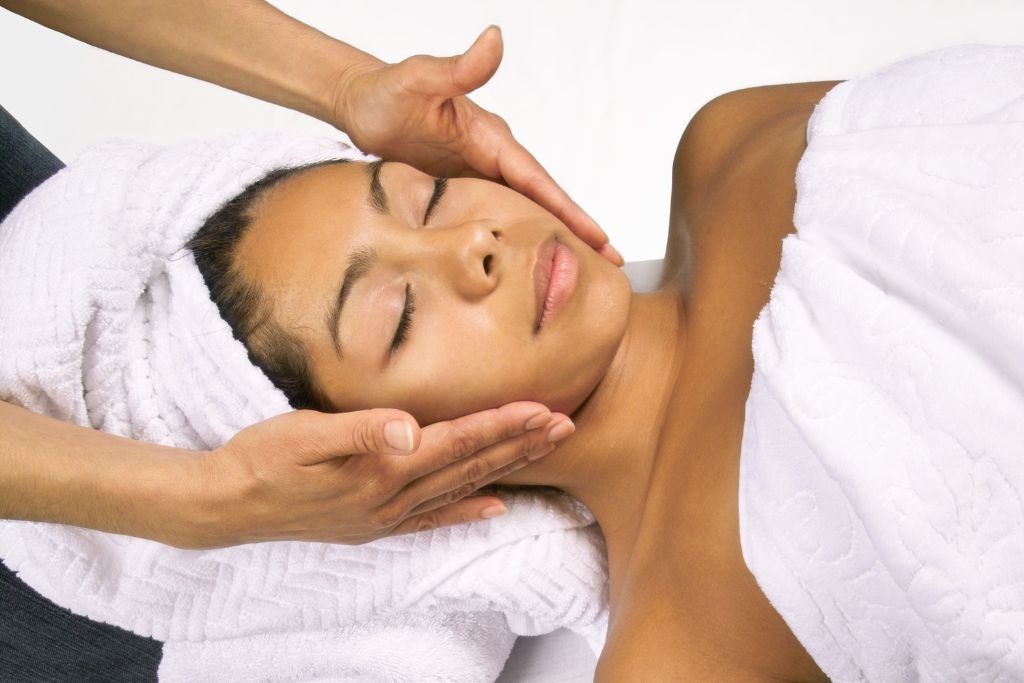 A facial massage is something that you can do daily. Not only is a facial massage a great way to relieve stress and anxiety in the body, but it can improve blood flow and keep your skin cells healthier. Taking a few minutes to massage the face and neck increases blood circulation and encourages skin cell renewal. In addition, massage can also help to improve skin care product absorption, making that product more effective than usual.
Use Aromatherapy
Fragrances have always had a bad reputation in skin care because if your skin reacts negatively to fragrances, you will steer clear of them. Fortunately, using essential oils and scented formulas offers several benefits, from soothing to energizing. For example, scents of lavender, lime, and peppermint based on oil nourish your skin and instill calmness.
As You Sleep, Take Care of Your Skin
Sometimes, one of the easiest and best ways to beat stress is by getting good sleep. Not getting enough sleep can cause acne and make your skin look sullen, dull, and uneven. Besides, not getting 7 to 8 hours of sleep every day can also cause premature aging that causes wrinkles and fine lines. So, before you go to bed every night, apply a sleeping mask to your skin. Unlike your normal moisturizer, sleeping masks are formulated specifically to work with your sleep system and transform your skin overnight so that you can wake up with a more refreshed and clearer mind.
Make Some Time for Yourself
Whenever you're stressed, make it a point to relax, unwind, and do what you enjoy. For example, you can get involved in some hobbies you've neglected or take a long, soothing bath with some beautifully scented soap. You can also plan a nice getaway where you take slow breaths from time to time or play on the sandy dunes of the seaside in your area under the sun. Besides that, you could even spend time with a pet. Making time to relax can benefit your skin and health.
Sip on a Herbal Tea
Certain herbs comprise mind-soothing compounds. They're also packed with several antioxidants and vitamins, making them a great way to de-stress your skin and body. Some of the best herbal teas that can help you de-stress include Jasmine, Hemp, Chamomile, Green tea, Lavender, Fennel, Peppermint, and more. Don't be scared to mix, either! Get creative with your stress-relieving blend. You can also search for skincare products that contain herb-derived ingredients such as green tea extract and aloe vera extract; both herbs are powerful when used topically.
Take Your Vitamins
Stress is a natural body reaction. However, when stress builds up over an extended period, your body may give in to fatigue. One great way to keep your stress levels in check is by taking your vitamins. Specific vitamins that have stress-busting properties include Rhodiola, an herb that can combat stress; Melatonin, which can help elevate sleep quality; and Ashwagandha, which helps improve mood and boost resilience against mental and physical stress. Of course, oral tablets and capsules are not the only ways to ensure your skin is full of vitamins. You may also de-stress and get glowing skin by curating a vitamin-rich skincare routine.
Exfoliate
Exfoliating cleans both the mind and the body. It's the process of removing the dead layer of skin that clogs the pores. On high-stress days, you must use a natural face wash to remove dirt, bacteria, and excess oil. Just sprinkle some warm water on your face, apply the face wash, and rinse it with cool water. Introducing exfoliating to your regular skin routine can boost your brain's and your skin's recovery.
Stay Hydrated
Your skin suffers when you're stressed, and lack of hydration is one of the reasons for dull-looking skin. When the skin is dehydrated, the skin's complexion can appear worn, with more noticeable lines and imperfections. Also, dry skin will exaggerate any visible signs of stress, such as under-eye circles. Therefore, hydration is vital to minimize the visible signs of stressed skin. Drink enough water daily to keep your skin hydrated with moisturizing skincare products suitable for your skin type. Staying hydrated will help you smooth out the look of tired eyes and give you a complexion that looks bright and carefree.
Eat a Balanced, Healthy Diet
Another way to de-stress through skin care is to take care of what goes on in your body. While some of us might order a pizza, burger, or chocolate when we feel stressed, processed and unhealthy foods wreak havoc on our skin and our bodies. If you want to de-stress through skincare, cutting down on processed foods is crucial. Instead, switch to a diet rich in Vitamin C, E, and Omega-3 fatty acids to nourish your skin from the inside out and obtain a radiant glow. Avoid fried foods, boxed cereals, biscuits, white bread, and crackers in favor of fruits, nuts, leafy greens, and fish.
Keep Your Skin Safe
Always wear sunscreen, especially when you notice that the sun seems to be causing stress on your skin. Sun protection can help you de-stress back to a healthier state, whether the sun has been leading to inflammation and redness, dark spots, or improving your wrinkles and fine lines.
In Summary
Skincare does wonders to help ease the effects of stress, and it makes your skin radiant and glows at the same time. So, if you notice any changes in your skin quality because of stress, the skin consultants at GUIÓN PARTNERS can help you develop a personalized skincare regimen to help you take control of your skin health.